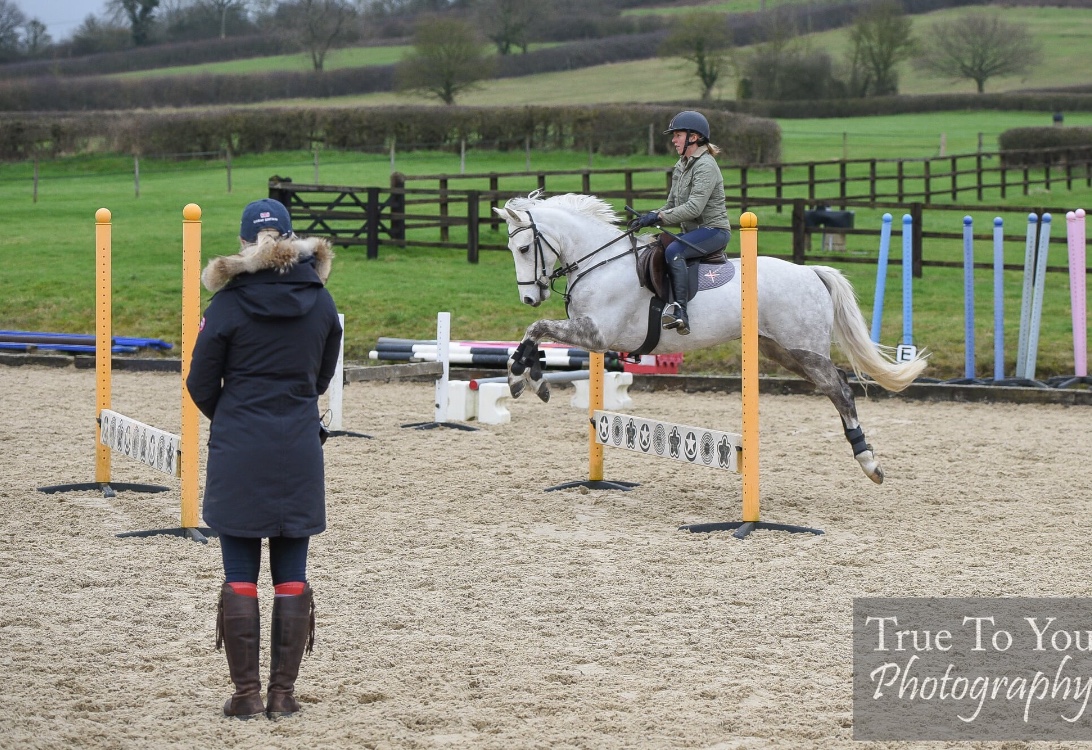 Georgie Goss (Nee Spence)

Georgie is an experienced coach who currently holds her UKCC level 3 and is a BE Accrediated Coach. Georgie has taught a range of people, from riders who have just started out, or new to competing right up to those competing at a high level in British Dressage, British Show Jumping and British Eventing. She is therefore available to teach horses and riders of all levels. Georgie has an ability to assess a rider, and push them so that they can ride to the best of their ability, enabling them to get the best results out of the horses but also gain confidence and experience.

Georgie has competed at Advanced BD and is training at PSG, 1.40m BS and has taken multiple horses to CCI5* level across GB, Europe as well at America and Toyko . At home in Wiltshire, Georgie has a fenced 60×30 Martin Collins arena with 30 metres of Mirrors and a full set of Jump 4 Joy Show jumps both on her arena and on Grass as well as a full set of Jump 4 Joy Simulated XC.

Current Clients References;
"Georgie has been training me for a year and the difference in my riding is immeasurable. She's amazing at pinpointing any problems and working on confidence between horse and rider!"
"After a loss of confidence at intermediate I asked Georgie for help to get back on track. After 1 session and lots of helpful chats I then went on to go clear xc in my first advanced! Can't recommend Georgie's friendly, kind and encouraging teaching/guiding for really bringing the best out in both horse and rider!"
"I really like your genuine non forceful approach"
"Really inspiring, knowledgeable instructor. Confidence giving to every horse and rider. Would recommend very highly."
Clinics
Alternatively Georgie teaches multiple show jumping and arena XC clinics at her on yard or can also be booked externally to teach at your own place. Dates will be posted for any clinics that have been organised, but please contact Georgie if you are interested in organising a clinic at your own yard.
Please see - https://www.facebook.com/GeorgieSpenceEquestrian/ for information on clinic dates.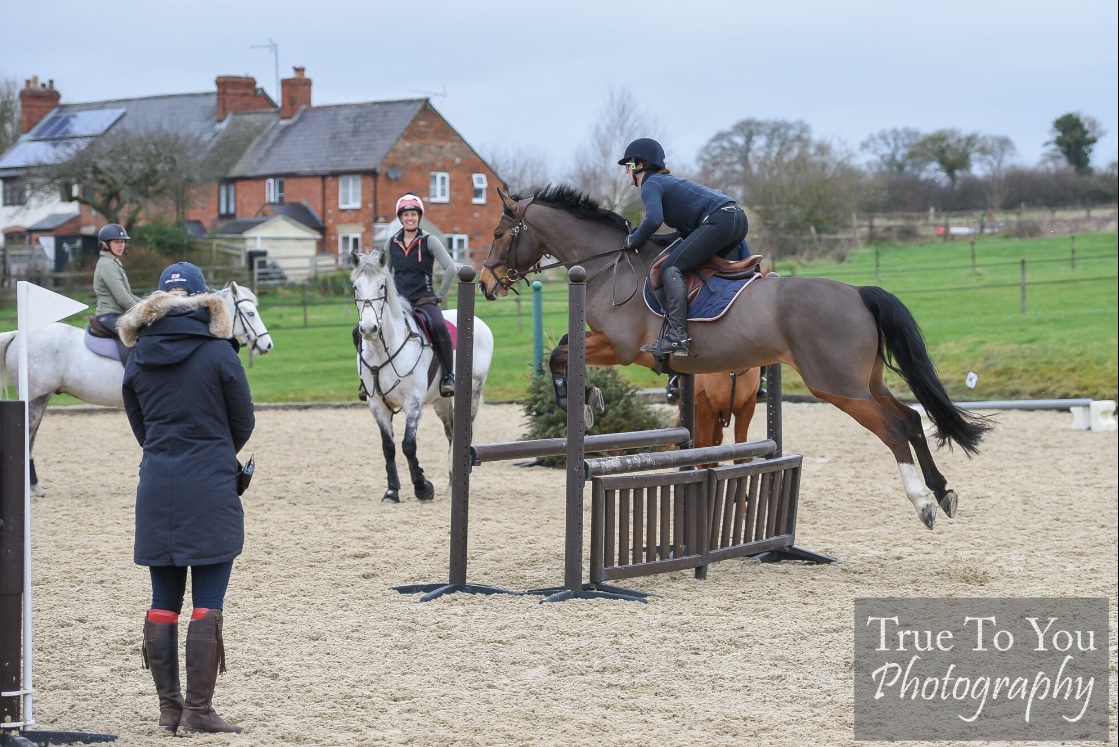 Prices
Per lesson
Private – £60 (45 mins)
Pairs sessoin – £40 pp (45mins)
Groups 3-4 – £35-40 pp (1hour)

* Travel at £0.50 per mile
* Arena hire may apply at different locations
Full Training/ Schooling Livery
I occasionally have spaces available to take horses in for training/schooling or holiday livery. Vacancies also available for Full / Competition and schooling livery. Please contact Georgie for more info.